Here are a few bodybuilding photos from our new book. New book? Yep....
You may have noticed that I have been rather slack in posting regularly recently, besides going to Koh Pang Nan, Phnom Penh and a week in Pattaya last week I have been busy making changes to the website, mainly adding and testing the new Conan Stevens Video Library.
On top of that I have been negotiating a very interesting deal that I can write about shortly and I have also been working with John Hill on a new project...
The 200 page Big Book Of Modern Bodybuilding, here are some bodybuilding photos that were taken for the book but not used...
The photos were taken back when I was dieting down for the Bangkok Adrenaline movie so I am carb depleted and looking a little small but very lean and hard for me.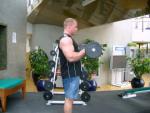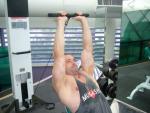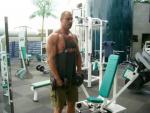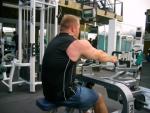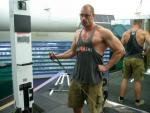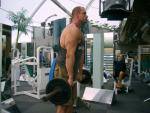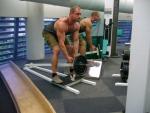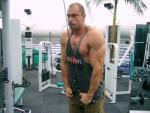 The book itself will cover all areas of Bodybuilding and muscle gain, with a detailed chapter on fat loss. It is aimed to give a beginner or intermediate trainer all the knowledge he will need to reach the advanced stages.
With John and I having over 21 years experience in the gym each we have combined our knowledge and come out with a 194 page book at present that is currently undergoing it's final edit. The book will be for sale on each of our websites early next week.
It's available now, including a sample download, Big Book of Bodybuilding