The camera was my trust Nokia N95 which does not take good indoor photos and the pics are also a bit blurry as I got a local guy to take a couple dozen photos in a fast sequence and these were the best pics.
Here are a bunch more photos from the same session.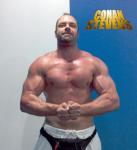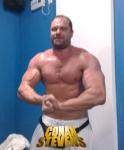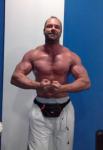 Going to try to be a fair bit more serious with my training this year, last year I did not do too bad but I think the drinking/partying 5 days a week may have held me back.
Currently I am back to cooking my own food at home rather than eating Thai food out all the time and I can feel the difference in only a week, plus I am getting in regular doses (daily) of red meat and have added potato and western style vegetables back into my diet.
For instance last night before bed I ate a huge double handful of low carb vegies (cabbage, carrot, brocolli, baby corn, beans) with 2 eggs and a 300 gram home made beef rissole. Perfect for a good nights recovery....
Now if someone would shoot the builders next door I would actually get a good sleep.